This is a sponsored post written by me on behalf of Nationwide Mutual Insurance Company. All opinions are 100% mine.
Nationwide provided me with information regarding its blog post.
Selling your car takes work and depending on whether you sell to a dealer or privately, the process will require different approaches. Dealers may be more receptive to the fact that your car may need some work prior to selling but when you sell privately, the car needs to be in top shape in order for you to get the most out of the sale. Here are some tips to guide you in the right direction when selling your car.
Give it a Facelift
If you sell your car, you need it to look nice.  I always have my car detailed before I sell it or trade it in. Private buyers are more concerned with this, so just add some wax on the outside & clean up the inside.  Make it LOOK nice.  If the car has fabric seats, have these shampooed or have the leather cleaned, making sure that everything looks as nice as possible.  It will make it look better for photos, which will bring the buyer in to see it.
For private sales, make it look nice: fix holes, get rid of major stains, but don't go crazy.
Take Care of the Inside
Make it smell nice. If your car has an odor, clean it up and add a car refresher with a soft scent that most will be receptive to, like lemon.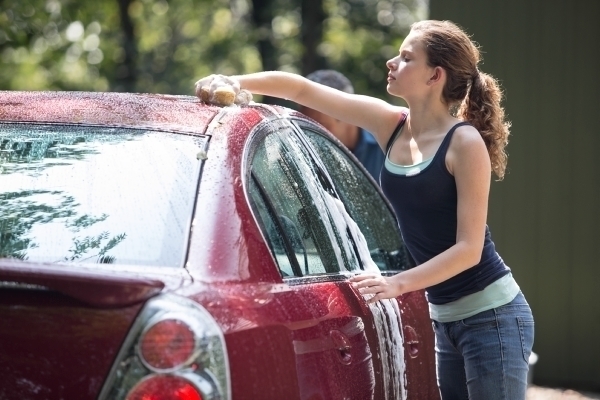 Take Care of the Outside
Getting rid of minor scratches, shining the headlights and adding a coat of wax will help. A good cleaning will also be beneficial. You can pick up a light-cleaning kit at most auto part stores.
What's Under the Hood?
Be sure to wipe around under the hood with a rag to remove dust. While you might use a cleaning solution to give the engine area a fresh shine
Remember to check the brakes.  You don't want the breaks squeaking, as that would scare off a driver.
In the end, cleaning the car will put yours above the rest.  Just like a house, a lot of the sale is based on first impressions.  Be sure to price it right and keep it show-ready.   Check out more tips for Prepping Your Ride for Resale: Used Car Selling Tips.
Good luck!